Some Ways in Which SERVPRO Uses Advanced Equipment for Miami Water Damage Restoration
1/7/2019 (Permalink)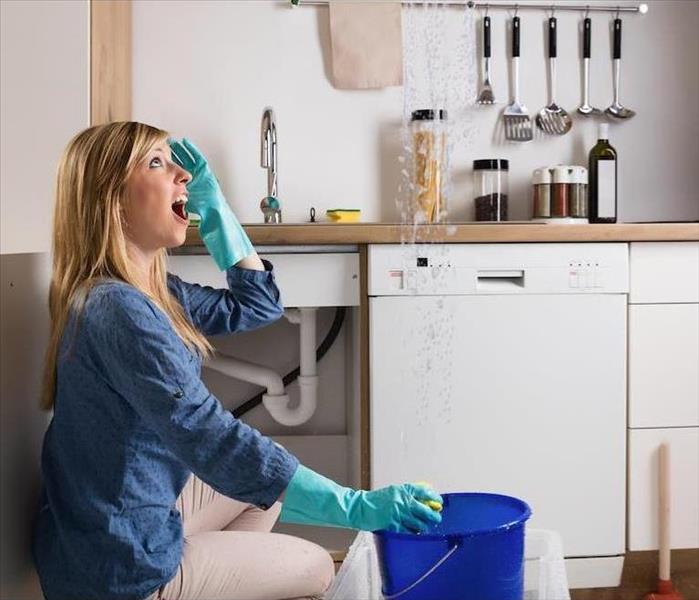 Water damage is many times completely unexpected. Whether it's a burst pipe or overflowing tub, contact SERVPRO for effective remediation efforts.
Equipment for Cleanup and Inspection in Water-Damaged Miami Homes
One of the glaring concerns with cleaning up after a disaster strikes your Miami home yourself is the possibility of doing it inadequately. While many can trust in their abilities to be as thorough as possible, often circumstances present obstacles that homeowners cannot overcome without advanced equipment and specialized training in restoration or cleanup. Water damage is an excellent example of this, as it can spread beyond what the eye can see and continue to weaken structural elements and pose potential risks like mold growth with persistent dampness.

While you might think that water cleanup in Miami is not a complicated procedure for your home, you should understand that water can saturate, warp, and distort materials that it comes into contact with, causing widespread concerns that continue in areas that you sometimes cannot see. Our SERVPRO professionals can understand the importance of thoroughly drying an area after water damage has occurred, and that is why we have the industry-leading equipment that we do for extraction and drying efforts.

However, our SERVPRO technicians can only rely on these machines so far, as we have to be able to see that our equipment is doing the job as efficiently and effectively as we would like it to. That is why we double check for moisture pockets and lingering dampness with secondary equipment our water restoration technicians have as well, such as thermal imagery cameras.

These devices can show behind drywall, flooring, and ceiling materials to allow our technicians eyes on areas that are difficult to access. Based on cooler temperatures, we can direct our high-powered air movers and dehumidifiers towards problem areas to ensure that they get dried sufficiently to remain far below acceptable moisture parameters to prevent worsening effects like mold growth.

Water damage is not always something that homeowners believe that they should seek professional assistance for, but without cleaning up this disaster properly, it could lead to devastating results for the structural integrity of your home. Give our SERVPRO of Cutler Bay rapid response team a call today at (305) 278-8484.

Click here for more information about Miami.