What Does Professional Fire Damage Restoration Service Include In Cutler Bay?
4/24/2020 (Permalink)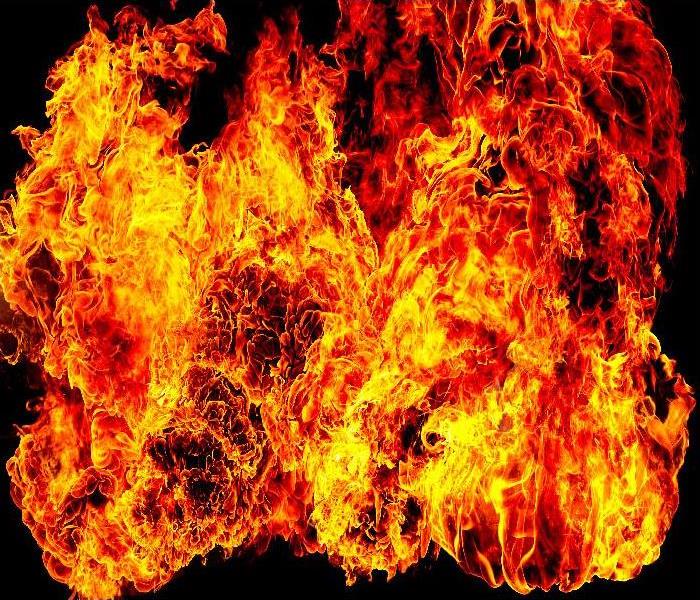 Relying on the vast resources available through SERVPRO gives you the confidence needed to thrive after fire damage.
Full-Service Fire Loss Recovery from Your Local SERVPRO Offers Peace of Mind to Our Cutler Bay Neighbors
During the aftermath of a household fire, your questions fly fast, and solutions can appear evasive. Many homeowners coping with the chaos post-fire feel overwhelmed. Their houses are smoke and soot-filled, but they have no experience in the specialized cleanup necessary to return dwellings to safe, sanitary, and odor-free condition.

Can One Company Handle Both Water and Fire Loss?
A possibly unanticipated concern for property owners in the majority of Cutler Bay fire damage scenarios is the significant water damage caused by firefighting efforts. Before any other mitigation and remediation tasks can commence, extraction of water and structural drying must complete. Our restoration focuses resources on water and fire damage, and our crews hold multiple certifications from the Institute of Inspection Cleaning and Restoration Certification (IICRC) in all aspects of industry best practices for water and fire mitigation and remediation.

Why Is Water Removal a Higher Priority than Fire Cleanup?
Both the water removal and the fire cleanup are critical phases, but standing water creates hazards that need elimination first. Issues presented by standing water and absorbed moisture include:

• Slip, trip, and fall hazards, particularly acute when the debris is submerged and hidden in contaminated fluids
• Electrical shock
• Contaminants from the fire debris and residues and other substances such as fire extinguisher and household chemicals spilled in the fluids
• Weakening of ceilings, walls, and floors due to water weight and rapid destruction of permeable building materials
• Mold damage potential if excess moisture lingers 24 to 48 hours

What Are the First Steps Professional Fire Damage Restorers Take?
Project managers assess the need for emergency services, assigning urgent jobs to crew members while more comprehensive investigation proceeds. Workers board and tarp up exterior damage, protecting the interior from the elements. Once we manage live electricity concerns, pumps and truck-mounted extractors remove the water, containing it, if appropriate for lawful disposal. Applied Structural Drying (ASD) technicians use psychrometry, the science of drying, to manipulate air movement, temperature, and dehumidification technologies. The result is the evaporation and then removal of moisture trapped in building materials.

How Do Experts Clean Up Fire Residues?
The smoke generated during a house fire contains soot, particles of incompletely combusted building materials, food, grease, and contents. Soot begins as an airborne contaminant, then soils surfaces it contacts and coats. From space to space, the characteristics of the soot vary, and Fire and Smoke Restoration Technicians (FSRT) sort this out, matching types of soot to research-based cleaning methodologies and effective products. Examples of the variables considered when selecting the most efficient strategies include:

Does the Consistency of the Soot Matter?
The consistency does matter. Strategies frequently change in separate spaces as the soot characteristics change depending on fuel, temperature, and oxygen levels.

• Dry Soot -- ashy and loose, generated by fast burning high temperature and oxygen fires, fueled by wood and paper
• Wet Soot -- sticky and thick, generated by smoldering lower temperature and oxygen fires, fule by plastics, electrical cords, padding, fabrics
• Protein-Based Soot -- thin and nearly colorless, but tightly adhered and malodorous, generated by the dehydration of foodstuffs and oils during a kitchen fire

Matching Release and Suspension Techniques to Residues

Dry soot
Vacuum, brush, dust, and sponge dry soot off, using gentle indirect agitation, but avoiding liquid cleaners and rubbing, which can smear the soot.

Wet Soot
Use water or oil-based soaps or detergents (chemical agents), to loosen the bond between the residue and the surface. Our technicians pair oil or water-based soots to cleaners with similar bases. We adjust the following elements for best results:

• Dwell time
• Temperature
• Agitation (perhaps adding an abrasive to enhance this action)

Protein-Based Soot
Solvents help dislodge the tight bond. Abrasive tools or special equipment, like an ultrasonic cleaner for smaller, loose items, help with this removal challenge.

Does the type of surface matter?
Many of the techniques and products used to clean away soot residues can degrade delicate surfaces or stain porous materials. When making decisions about whether restoration is appropriate, or if instead removal and rebuilding are indicated, the durability of the surface is a key criterion.

If Partial Demolition Is Required, Who Helps Me Rebuild?
Our SERVPRO team has training, experience, and equipment to manage residential fire events from assessment through rebuilding. The presence we have in the region is robust, with four locations spreading our restoration capability across dozens of neighborhoods and communities. We scale our response precisely to your needs, including aggressive remediation or teardown of charred and burned structural components. We have reconstruction crews who have the skills to take spaces from bare framing back to "Like it never even happened."

Relying on the vast resources available through SERVPRO of Cutler Bay gives you the confidence needed to thrive after fire damage. Call us at (305) 278-8484 as soon as practical, so we can get to work fast.
For more about Cutler Bay click here.