Water Mitigation in Humid Conditions in Cutler Bay
4/1/2021 (Permalink)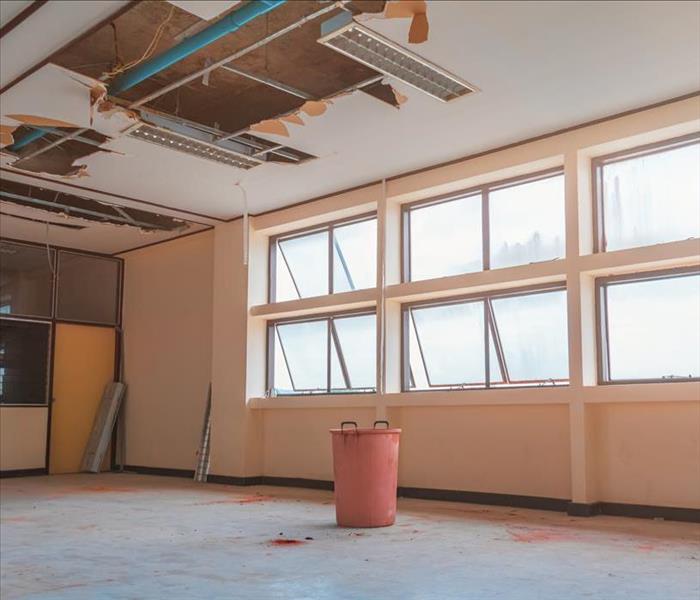 Sitting water in your property is no joke. SERVPRO has the manpower and equipment for any size water restoration service needed.
Does condensation on surfaces hinder water mitigation in cutler Bay homes?
Water leaks introduce water and moisture into structures causing humidity levels to increase inside structures significantly. While the air is warm, it can hold all of this moisture; however, humidity is released as condensation on cool surfaces as the air cools.
SERVPRO monitors humidity and temperature levels during water mitigation activities in Cutler Bay structures. High humidity levels cause condensation on cooler surfaces introducing additional liquid to surfaces.
We introduce air movers to push dry air into high humidity areas and dehumidifiers to remove the moisture to avoid condensation. Dry air also absorbs moisture from materials as the air sweeps past these surfaces.
Our water mitigation professionals balance these factors:
Humidity levels - relative to the air temperature
Dew Point - is the temperature when water vapor begins to condense
Ambient temperature - of the interior of the structure
Evaporation and dehumidification - of water vapor to dry the air
To maximize drying efficiency and avoid adding liquid water condensing from the air onto surfaces we are drying.
Contact SERVPRO of Cutler Bay for water mitigation services in Cutler Ridge and surrounding areas. We can help 24/7. Call (305) 278-8484.